Quatra is your reliable and certified partner for the collection of cooking oil and fat. With more than 100,000 customers in 8 countries, we have the necessary experience and an extensive transport network to guarantee you fast and decent service, at the best price.
Why choose Quatra?
Your advantages:
Intervention within 24 hours
Collection or delivery is scheduled within 5 business days by default. Need an urgent intervention? You can have it within 48 hours.

The best price
Thanks to our extensive transport network, we can offer you the best market price for your used cooking oil.

Professional team
Our drivers are professionally trained and wear recognisable Quatra uniforms. They will offer you decent and friendly service.

Collection and delivery in one trip
Quatra combines the collection of used cooking oil with the delivery of fresh oil. As such, we can reduce CO₂ emissions together and you will always have fresh cooking oil in stock.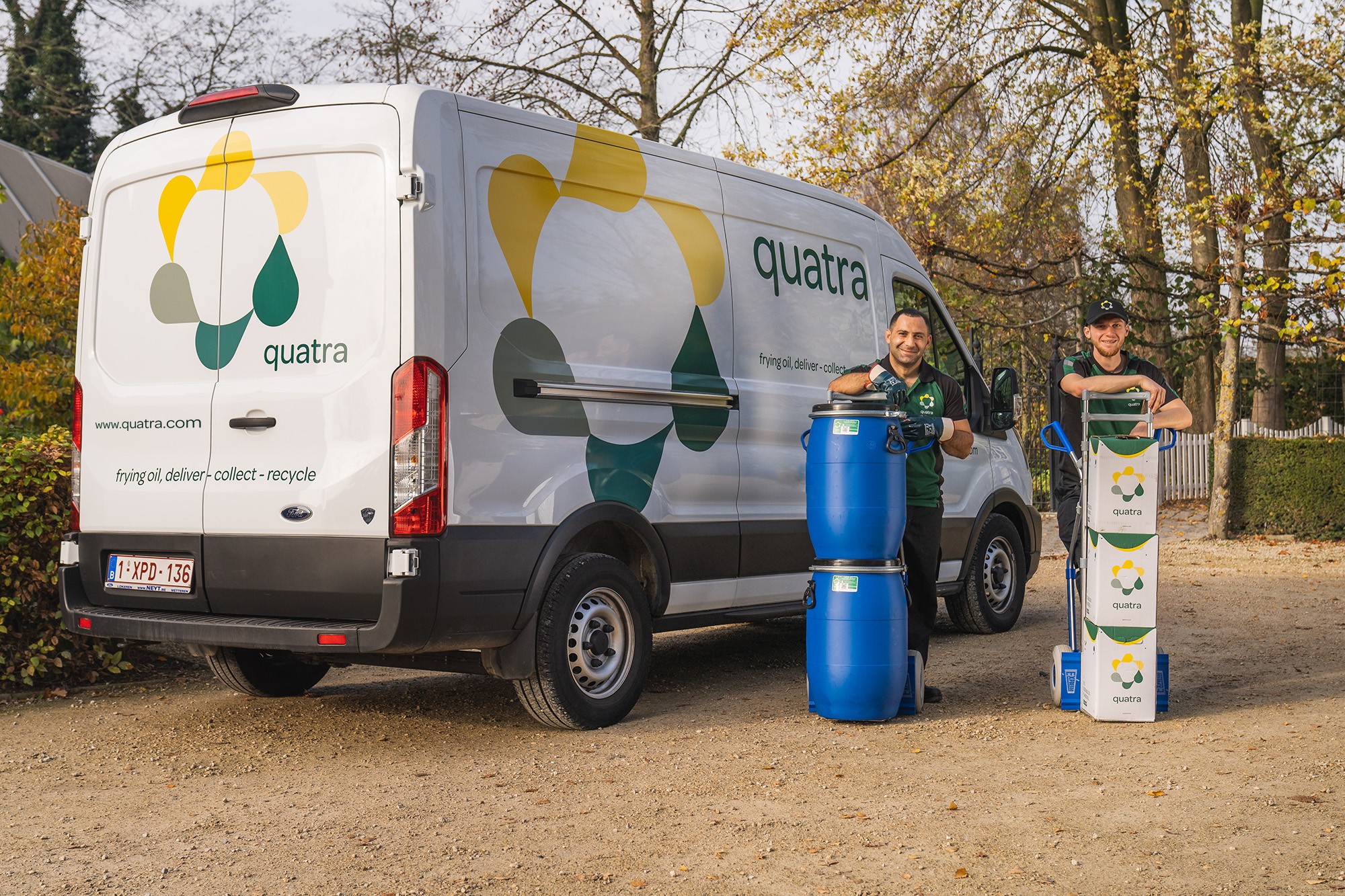 As a Quatra customer, you are contributing to a green future


The collected oil is processed into biofuels that emit 90% less CO₂ than fossil fuels. So in collecting your oil, we are playing a crucial role in the battle against climate change and environmental degradation.
This makes Quatra an important partner within the EU Green Deal and the objectives for making Europe climate neutral by 2050. Will you help us?